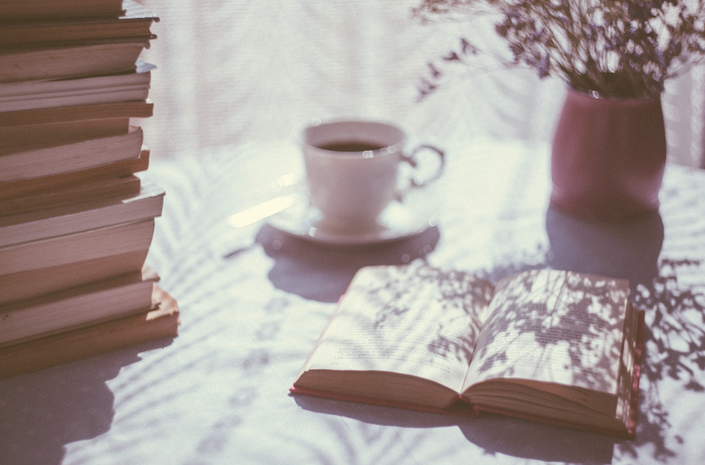 Writing for Regeneration
Harnessing the power of our stories to drive changes in land management and policy
Enroll now.
Your story is important to the soil health movement.
Are you telling it?
Are you telling it in way that is working?
Is it bringing you--and the landscape around you--the resources you need for regeneration?
This course can help. We will gather online for five Friday mornings this May to put our stories, insights, and knowledge onto the page in ways that work for readers. Read on for more details...
For the soil health movement to succeed, we need to bring a lot of people on board. One of the best ways to do that is through writing. We can write bold letters to the editor, social media posts and articles that show what is possible, curriculum that teaches systems thinking, policies that help unify diverse groups around a shared vision, concise poetic statements that help people understand complex science, and speeches that inspire.
We can tell compelling stories of the land: things we've seen, things we've learned, and questions we'd like to see answered. We can show the reality of what its like to be a farmer or rancher who is trying to manage land in a topsy-turvy world of economics and peer pressure. We can give a voice to the plants, animals, and microbes that work constantly to build our "soil sponge." And we can give clear examples of how choices in land management affect everything around us: water, air, fires, food, health, biodiversity, weather, economics, and life itself.

Whether you are writing an article, a grant application, or information about your farm or ranch, enjoyable, compelling, and accurate writing can make a huge difference. I know this personally, because I wouldn't be doing what I'm doing if I hadn't read a book that inspired me to change my whole perspective (and career) overnight.
I also wouldn't be able to do what I'm doing if I hadn't taken the time to write down my ideas. It doesn't have to be a book or article. Twice, I've had the experience of writing a single page that opened innumerable doors for me and the people around me. (Yes, I also wrote books, articles, and many other things, but don't underestimate the potential of a simple one pager!)
Effective writing can open the doors to financial resources, meetings with policy makers, invitations to speak at conferences, and opportunities for deep discussions with your neighbors. Clear, compelling writing can help people shift to a new way of seeing and understanding landscapes, change people's minds about what's important, and drive them to action.
Whether or not you think of yourself as a writer, everyone is welcome in this course, which will focus on developing your ability to share accurate information about soil health and whole-systems ecosystem function, in ways that people will love to read. Much of it will spring from the context of your own landscape, community, ideas, and life.
We will gather together online once a week in a small community of practice. We will use short writing exercises to get words flowing onto the page, both in class, and outside of class; and we will provide clear examples of how to write in ways that engage people. We will work together as a whole community, and in breakout groups, to help each other find our funny, honest, real voices. (The ones we wish everyone would use.) The voices that show our capacity to think in new ways about how to make landscapes and communities work for everyone (even the skunks and skunk cabbages).
We will show you how to:
get started, write regularly, and love the writing process

write clearly and simply about complex systems, without losing your center (or your readers)

take your readers directly into the sights, smells, and sounds--and troubles and triumphs--of the landscape around you

write even if you are dyslexic, can't type, or are "bad at writing."

know where and how to back up your science with quotes and references

find your tribe of readers

keep your audience with you, no matter where they are coming from

make sure your writing is taken seriously
About your instructors
Didi Pershouse has been a deeply influential voice in the soil health movement through her writing, teaching, and public speaking. She is well-known for her ability to convey the "simplicity beyond complexity" and to help others to do the same. Her specialty is translating complex scientific concepts into understandable, compelling language and imagery, in ways that bring widely varying people toward shared vision and aims.
A deeply political book, widely loved by both liberals and conservatives: The Ecology of Care: Medicine, Agriculture, Money, and the Quiet Power of Human and Microbial Communities
Soil health curriculum, downloaded for use in over 1000 projects in 48 countries: Understanding Soil Health and Watershed Function: A Teacher's Manual
Speeches and presentations about soil health at dozens of events: including the United Nations, Permaculture gatherings, Wall Street investment firms, and farming and ranching conferences.

Many successful grant applications, fundraising letters, and crowdfunding campaigns

The Future Directions chapter for the UN Food and Agriculture Organization's Technical Manual on Soil Organic Carbon Management

Training materials and study guides for health-care providers

An Ecological Medicine Manifesto

Many articles, websites, newsletters, blogs, and social media posts.
In her twenties, she worked for five years as a writer and editor of special advertising sections at New York Magazine, which helped her understand the power of the written word to influence people's choices. Since then, she has chosen to use that power and influence to show what is possible when we think in systems.
Henry Nichols lives in Burlington, Vermont. He has been a contributor to the Valley News and the Journal Opinion. He is currently working on a book about the creative process, and is an active musician, comedian, and fiction writer. His work examines how we learn, feel, and are persuaded, as well as the sources that writers and artists draw from. His work and life has an inherent bent towards a less extractive, more regenerative future. He graduated from Tufts University with a degree in English and Media Studies. An ongoing work of long-form journalism by Nichols has received edits from David Remnick of The New Yorker and Rod Nordland of the New York Times. His mother is a regenerative powerhouse named Didi Pershouse.
Together, this mother-and-son team (who often stay up way too late editing each other's work) will offer a rich combination of perspectives.

Details:
Where: We will convene on Zoom Video conferencing for 2 hours each class. (Classes will be recorded in case something comes up, but this will be a small intensive workshop setting, and we do expect people to attend all classes.)
When: Friday mornings from 11 AM to 1 PM Eastern Time Zone (New York, USA).
Dates: The course begins on May 3rd, and will run for 5 consecutive Fridays in May.
Price: $360
Financial Assistance: Some financial aid is available. If you need assistance, please write Didi Pershouse at [email protected] and let her know your circumstances and what you can afford to pay. This assistance is geared towards young and struggling farmers, in particular.
Your Instructor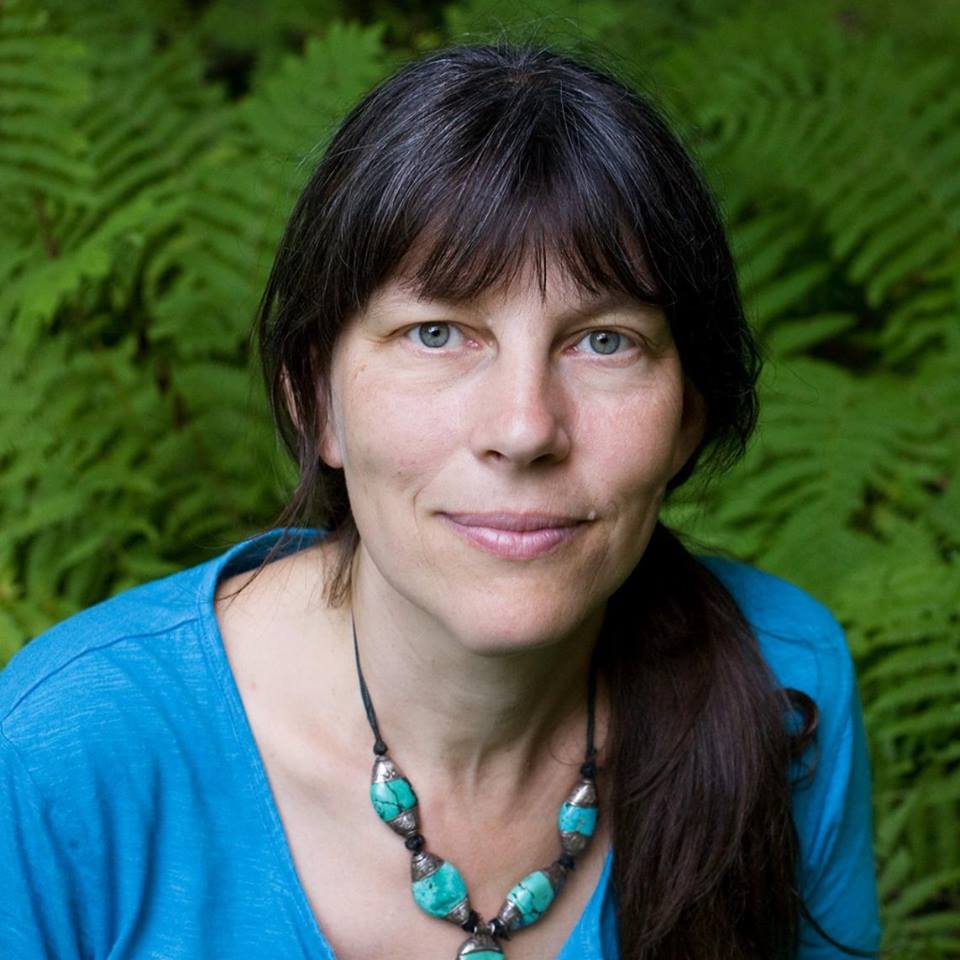 Didi Pershouse is the author of The Ecology of Care: Medicine, Agriculture, Money, and the Quiet Power of Human and Microbial Communities and Understanding Soil Health and Watershed Function. She is a lead author for the upcoming United Nations FAO Technical Manual on Soil Organic Carbon Management, and a contributing author to the upcoming volume: Health in the Anthropocene.
As the founder of the Center for Sustainable Medicine, she developed a practice and theoretical framework for systems-based ecological medicine—restoring the health of people as well as the environmental and social systems around them. After 22 years of clinical work, Pershouse now travels widely in North America and Europe as a speaker and teacher. Her participatory workshops engage farmers and ranchers, policy makers, investors, and environmentalists in deep listening, systems thinking, and emergent strategies.
Both online and in-person, Pershouse is a skilled facilitator, who can bring together conservatives and liberals into effective working groups with common goals: improving soil health, public health, water security, and climate resilience through simple changes in land management.
She is the president of the non-profit Soil Carbon Coalition, Strategic Director of Regenerate Earth, and a co-founder of the "Can we Rehydrate California?" Initiative. She was one of five speakers at the United Nations-FAO World Soil Day in 2017. You can learn more about her work at www.didipershouse.com
Course Curriculum
Welcome!
Available in days
days after you enroll
FIRST WEEK, ASSIGNMENTS and VIDEO
Available in days
days after you enroll
WEEK TWO
Available in days
days after you enroll
Frequently Asked Questions
When does the course start and finish?
INSERT INFO
How long do I have access to the course?
How does lifetime access sound? After enrolling, you have unlimited access to this course for as long as you like - across any and all devices you own.
What if I am unhappy with the course?
We would never want you to be unhappy! If you are unsatisfied with your purchase, contact us in the first 30 days and we will give you a full refund.