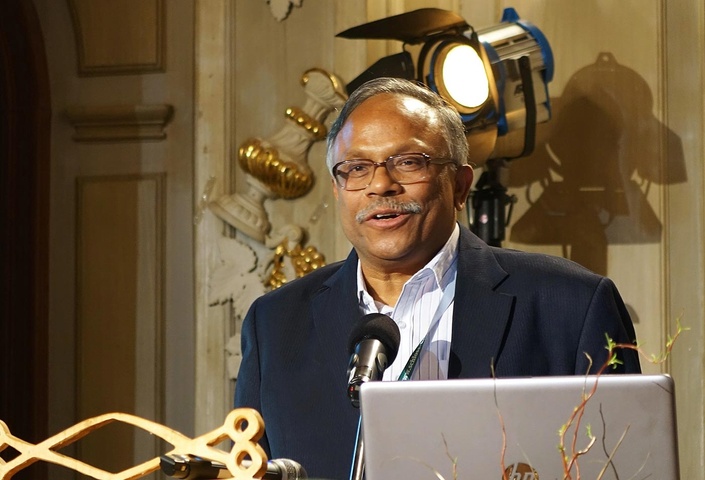 Webinar - How a state in India got half a million farmers to adopt Natural Farming
Soil Success Story with Vijay Kumar and Didi Pershouse
Register here.
In this webinar, Vijay Kumar offers an overview of Zero Budget Natural Farming (ZBNF) and describes the incredibly successful adoption of ZBNF by over half a million farmers in the state of Andhra Pradesh in India.
---
This project, in conjunction with the United Nations Food and Agriculture Organization's Farmer Field School program, has a strong focus on empowering smallholder farmers (primarily women) to provide climate resilience, increase production, improve soil health, improve the soil sponge, and eliminate the need for any commercial inputs (fertilizers, pesticides, herbicides, etc.), thereby providing freedom from dependencies on corporations and a path out of the despair that has led to a wave of farmer suicides in India. Kumar expects to have one million farmers from Andhra Pradesh engaged in ZBNF by the end of 2019. (Note: the project now goes by the name of Andhra Pradesh Community Managed Natural Farming or APCNF--2022)
Mr. Kumar and Ms. Didi Pershouse also discuss the ways that this program utilizes the concept of the soil sponge, and the potential for flood and drought resilience and widespread cooling through transpiration across India.
---
This webinar occurred on June 13, 2019, and is now available on-demand.
Once you register, you will have access to the recording of the webinar via the curriculum.
Your Instructor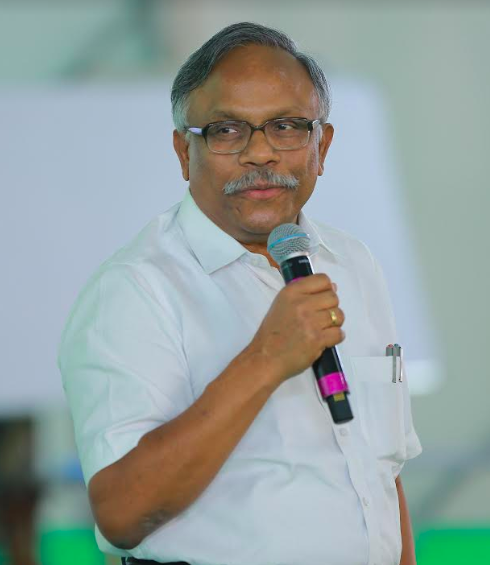 Mr. T Vijay Kumar is an Agriculture and Co-operation Adviser to the Government of Andhra Pradesh, India. He is also the Vice- Chairperson of Rythu Sadhikara Samastha, Andhra Pradesh Zero Budget Natural Farming.
He is a Physics honor student with an MBA from the Faculty of Management Studies, Delhi University (1977). He joined the Indian Administrative Service, Andhra Pradesh cadre in 1983. During his 36 years of government service, he has spent about 25 years focused on large-scale community mobilization, tribal communities, and rural women and farmers.
From 2000 to 2010, he served as CEO of the Society for the Elimination of Rural Poverty (S.E.R.P.), and led the mobilization and empowerment of 11.5 million rural poor women in Andhra Pradesh into thrift and credit based self-help groups (SHGs) and their federations, to enable them to come out of poverty.
From 2010 to 2015, as the first Mission Director of the National Rural Livelihoods Mission (N.R.L.M.), he brought the lessons of SERP to the whole country, with a vision of mobilizing 100 million rural women into self-help groups and federations. He returned to the government of Andhra Pradesh in April 2015 as Special Chief Secretary of the Agriculture Department. After his retirement in September, 2016, he was been appointed as an Adviser to Government Agriculture Department.
For the past four years, he has been leading the Climate Resilient Zero Budget Natural Farming Initiative in Andhra Pradesh, which covers 500,000 farmers in the state. By 2024, his vision is to cover all 6.0 million farmers in the state and to make the whole state a natural farming state.
Course Curriculum
How a state in India got half a million farmers to adopt zero budget natural farming
Available in days
days after you enroll