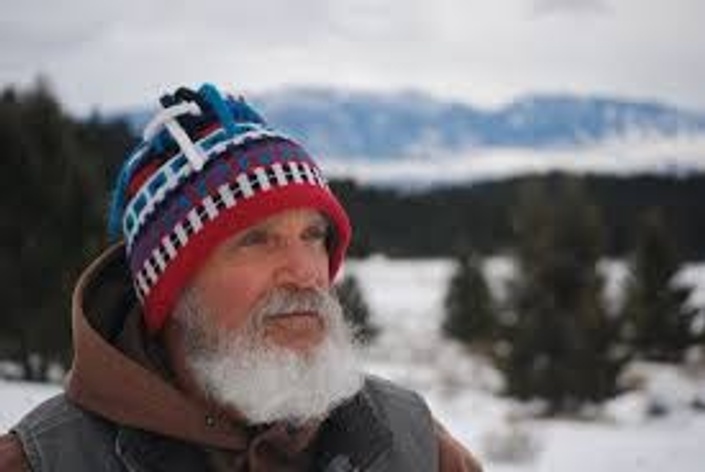 Nourishment: Learning from the Wisdom of Grazing Animals
A Mini-Course with Fred Provenza and Didi Pershouse
Enroll in Course
Nourishment: Learning from the Nutritional Wisdom of Grazing Animals with Fred Provenza and Didi Pershouse
This course has ended, but you can still watch the recording.
---
Join us for a live, interactive, online mini-course with two respected authors on a fascinating subject: the innate nutritional wisdom in all animals (including us), and its connection to immunity, vibrant health for all species, and landscapes that provide broad-scale community resilience. (The course will be recorded for those who cannot attend live.)
What kinds of memories form the basis for how herbivores (and humans) recognize foods that they need?
To what degree do we lose contact with life-sustaining signals when the foods we eat come from landscapes far away from home and are heavily influenced by advertising and profits?
How do our landscapes change, for better or for worse, in response to the patterns of the humans and animals who eat from them?
How can we use the wisdom of grazing animals to improve our resilience to climate change, flooding, drought, and wildfires?
Would teaching children and adults to read their own nutritional signalling help with immunity to pandemics, and turn around our current public health challenges: such as depression, diabetes, and Alzheimer's?

Dr. Fred Provenza, the author of Nourishment: What Animals Can Teach Us About Rediscovering Our Nutritional Wisdom, has shown that grazing animals, when given a smorgasbord of choices in a natural landscape, will develop an astoundingly refined palate, nibbling through the day on as many as fifty kinds of grasses, forbs, and shrubs to meet their changing nutritional and medicinal needs, hour by hour, with remarkable precision. Young children have been shown to have similar wisdom when offered a wide variety of nutrient-rich food choices.

Provenza uses the term "wisdom body" for this system that links flavor-feedback relationships at a cellular level with biochemically rich foods to meet the body's nutritional and medicinal needs. This wisdom body is our birthright, as it is for all animals, and yet most of us have lost our ability to read the signals we receive. This, in turn, has impacted our agricultural landscapes and food production systems in ways that have profound impacts on all of life.

Our health can be improved by eating biochemically rich foods and by creating cultures that know how to combine foods into meals that nourish and satiate. But first, we will need to quiet the voices of "authority" that tell us otherwise.

Didi Pershouse, the author of The Ecology of Care: Medicine, Agriculture, Money, and the Quiet Power of Human and Microbial Communities, has spent years teaching and writing about the synergies and dissonances of our food production, health care, and economic systems, calling for a shift from the current "sterile paradigm" of care for people and crops to a more "fertile paradigm" that recognizes the nestedness and interdependence of self-organizing communities.

She is a leading voice on the concept of other species as essential workers that provide goods and services that make human survival possible. The microbial workforce turns on and off our immune system within our bodies, communicates with us about our food choices, makes sure our landscapes can absorb water, and even helps to create rain. Yet, we rarely collaborate with this workforce or even pay attention to what it needs as we feed and medicate ourselves. Learning to listen to and provide good working conditions for the microbial workers in our bodies and our landscapes has the potential to create personal immunity and vibrant health for all species.

Together, Fred Provenza and Didi Pershouse will work with examples from nature and participants' own experiences as they provide a new view of the kaleidoscopic complexity of these relationships--and raise thought-provoking questions about what we can learn from animals, microbes, and each other about how to reclaim our place within an intelligent planet.
---
About the Instructors

Didi Pershouse is the author of The Ecology of Care: Medicine, Agriculture, Money, and the Quiet Power of Human and Microbial Communities and Understanding Soil Health and Watershed Function. She is a lead author for the "Future Directions" chapter of the UN-FAO Technical Manual on Soil Organic Carbon Management, and a contributing author for Health in the Anthropocene from University of Toronto.
As the founder of the Center for Sustainable Medicine, she developed a practice and theoretical framework for systems-based ecological medicine—to restore health to people as well as the environmental and social systems around them. After 22 years of clinical work with patients, Pershouse now travels widely in North America and Europe as a speaker, teacher, and consultant.
Pershouse is a skilled facilitator, who brings conservatives and liberals together into effective working groups with common goals: improving soil health, public health, water security, and regional resilience through simple changes in land management. Both online and in-person, her participatory workshops engage farmers and ranchers, policy makers, investors, and scientists in systems thinking and deep listening, to allow for emergent strategies. She was one of five speakers at the United Nations-FAO World Soil Day in 2017.

In 2018, she founded the Land and Leadership Initiative. She is on the board of the Soil Carbon Coalition, and the Vermont Healthy Soils Coalition. and is a co-founder of Regenerate Earth and the "Can we Rehydrate California?" Initiative. She serves on the town planning commission in Thetford, Vermont, and pioneered the conservation of the Zebedee Headwaters Wetlands. She is a member of the Vermont State appointed Payment For Ecosystem Services and Soil Health Working Group.
She is currently working on projects with the UN-FAO Farmer Field School program, the Climate Resilient Zero Budget Natural Farming Initiative in Andhra Pradesh, India, and the No Regrets Initiative.
You can learn more about her work at www.didipershouse.com

Dr. Fred Provenza is the author of Nourishment: What Animals Can Teach Us About Rediscovering Our Nutritional Wisdom and is professor emeritus of Behavioral Ecology in the Department of Wildland Resources at Utah State University.

At Utah State, Provenza directed an award-winning research group that pioneered an understanding of how learning influences foraging behavior and how behavior links soils and plants with herbivores and humans. Provenza is one of the founders of BEHAVE, an international network of scientists and land managers committed to integrating behavioral principles with local knowledge to enhance the environmental, economic, and cultural values of rural and urban communities. He is also the author of Foraging Behavior and the co-author of The Art & Science of Shepherding.
Course Curriculum
Here's how to access the Recording!
Available in days
days after you enroll
Frequently Asked Questions
When does this mini-course start and finish?
This mini-course will air live on Thursday, May 21, 2020, from 12:00 PM to 2:30 PM EST. After that date, it will be available to watch on-demand.
How long do I have access to the course?
After enrolling, you have access to this course for at least one year - across any and all devices you own.