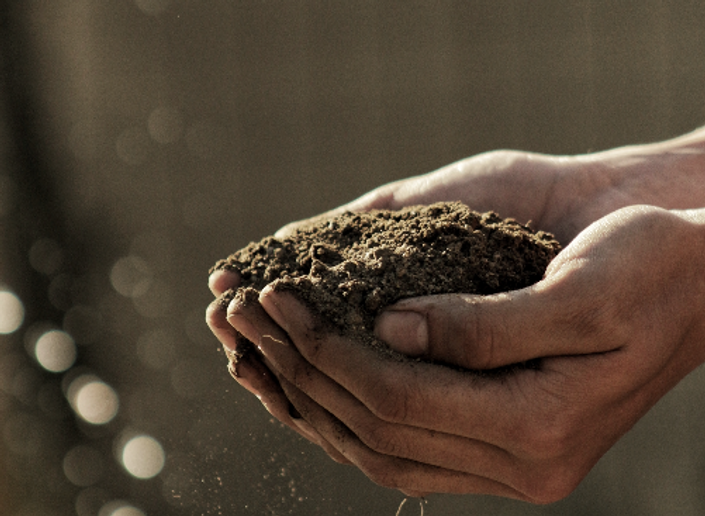 The Soil Sponge (FULL)
The Soil Carbon Sponge and its Role in Whole Systems Landscape Function
THIS COURSE IS ALREADY FILLED, BUT YOU CAN SIGN UP FOR ONE OF OUR OTHER COURSES AT HTTPS://LALI.TEACHABLE.COM
Join us a live for a live, interactive online course with author and educator Didi Pershouse.

A healthy soil sponge can soak up rain, store and filter water, and provide resilience for farms, towns, and businesses. Changes in land management can address interconnected issues like flooding, drought, wildfires, human health, and regional temperature shifts--at far less cost than we currently spend on fixing those problems.
Learning how to effectively restore the function of a watershed through soil health practices can save farmers, municipalities, insurers, and tax payers enormous amounts of money, while reducing risk, and providing many benefits such as:
Abundant clean water
Flood and drought resilience
Reduced erosion, dredging, and road repairs
Prevention of algae blooms and dead zones
Improved local economies
Increased biodiversity
Moderation of regional temperatures
Reduced conflicts over resources
SPACES ARE LIMITED, so if you are interested please sign up soon! If the course overfills you can either be first in line for the next series, or get a refund.
Didi Pershouse, author of The Ecology of Care, and Understanding Soil Health and Watershed Function, will lead participants through a series of five interactive online classes that demonstrate the biological processes involved in fully functional natural and human-managed landscapes. She will also teach participants to how to create the conditions in which those processes can happen naturally.
This four-week interactive course is perfect for people interested in leading and supporting initiatives in their own regions. It serves as a grounding in land systems theory and as a prerequisite for joining our participant-driven strategy sessions with leading teachers in the soil health movement.
Didi's teaching style is specifically geared towards creating "communities of practice," working groups of closely-connected people with common goals. If you are committed to creating a world that works, and are ready to learn a new way of seeing landscapes, water, and people, then you are the right person to attend.
You'll Gain:

The tools to make a convincing case for soil health and the regeneration of the soil carbon sponge, informed by an understanding of soil's central role in addressing current economic, social, and environmental pressures.
A new perspective on the living matrix of the soil carbon sponge, and its relationship to carbon, water, and nutrient cycles.
A deeper understanding of the soil health principles, and why focusing on principles first (before "Best Management Practices") will create dramatically different outcomes.
A community of people working towards similar goals.
Facilitation skills and materials to help you share this knowledge with others.
Course Schedule:
This course is currently closed to enrollment.
Participants will come together on Zoom Video Conferencing for these interactive online classes. All of the classes will be recorded and made available to course participants. (Please note that this is a discussion-based participatory course, and topics may shift or expand somewhat.)
*If these dates or times don't work for you, please complete this online form, as we will be offering a second course if this one fills up, as well as additional courses on related topics. If you have any questions, please email Didi ([email protected]) and Alex ([email protected]).
*A few spots in every course are reserved for participants who cannot otherwise afford to attend. Contact us if this is you. We are particularly interested in saving spots for emerging leaders from the Global South.
Your Instructor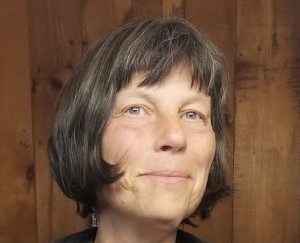 Didi Pershouse is the author of The Ecology of Care: Medicine, Agriculture, Money, and the Quiet Power of Human and Microbial Communities and Understanding Soil Health and Watershed Function. She is a contributing author for Health in the Anthropocene, Climate Change and Creation Care, and the Regenerative Economy Collaborative.
As the founder of the Center for Sustainable Medicine, she developed a practice and theoretical framework for systems-based ecological medicine—to restore health to people as well as the environmental and social systems around them. After 22 years of clinical work with patients, Pershouse now travels widely in North America and Europe as a speaker, teacher, and consultant.
Pershouse is a skilled facilitator, who brings people with diverging views together into effective working groups with common aims: improving soil health, public health, food and water security, and regional resilience through simple changes in land management. Both online and in-person, her participatory, inquiry-based workshops engage farmers and ranchers, policy makers, investors, and scientists in living-systems thinking and deep listening, to allow for emergent strategies. She was one of five speakers at the United Nations-FAO World Soil Day in 2017.

In 2018, she founded the Land and Leadership Initiative, and the "Can we Rehydrate California?" Initiative. She is currently a Planning Commissioner for her town, a member of the Vermont State appointed Payment For Ecosystem Services and Soil Health Working Group, a working member of the Northeast Healthy Soils Policy Working Group and is on the board of directors of the Soil Carbon Coalition and the Vermont Healthy Soils Coalition. She led a successful effort to conserve the Zebedee Headwaters Wetlands while serving as a Vermont Conservation Commissioner.
She is currently working on projects with the UN-FAO Farmer Field School program and the Climate Resilient Natural Farming Initiative in Andhra Pradesh, India (involving over 800,000 farmers). You can learn more about her work at www.didipershouse.com
Course Curriculum
Before We Get Started
Available in days
days after you enroll
Class #1: Introduction to Soil Health and Watershed Function
Available in days
days after you enroll
Class #2: Seeing Whole Systems Land Function
Available in days
days after you enroll
Frequently Asked Questions
Who is the course for?
This workshop is great for educators, farmers, rural and urban planners, conservation groups, policy makers, and anyone interested in learning simple steps towards creating a better future.
How long do I have access to the course?
After enrolling, you have unlimited access to the recordings of this course for at least one year.
Will there be homework?
Yes, there will be optional homework that will help to deepen the course including reading, writing and videos. Depending on how deep you want to go, you might spend between 30 minutes and three hours after each workshop.
This course is closed for enrollment.