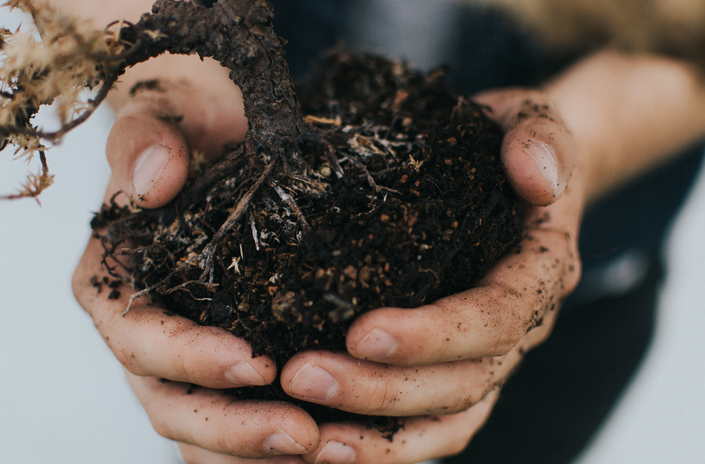 Regenerating the Soil Carbon Sponge for Flood, Drought, and Wildfire Resilience
Single Day Soil Sponge Intensive: Recording from June 6, 2019
Enroll now!
Please note: This course has ended, but we encourage you to browse our upcoming courses here: lali.teachable.com
This single-day intensive seminar was conducted via Zoom on Thursday, June 6, 2019.
If you are joining this class after that date, you may watch video footage of the entire course after enrolling.
You will also gain access to a number of fascinating resources—articles, videos, photographs, and more—that will help deepen your understanding of soil health.

---
"This will be an incredible course. Didi Pershouse is one of the best educators around."
"I have participated in several of Didi Pershouse's seminars and they are clear, accessible and paradigm shifting. She is the only person I know of worldwide making this foundational science information available to the general public in a palatable format."
--Phyllis Tichinin, dairy farmer, soils consultant, eco-nutritionist
About the Course
Similar to the four-week intensive, but with shortened in-class material, this course offers a foundation for understanding the structure and function of the soil sponge and its potential to impact many of our major current challenges. Although there will be less discussion and more focus on explaining core principles, this shorter course will still be lively and interactive and give you a chance to join the community of people working on regenerative projects and policy, around the world.

The soil carbon sponge is the basic infrastructure that makes life on land possible. Humans can't build it. Technology can't build it. Only plants, fungi, microbes, animals, and insects can build this infrastructure. Can we learn how to support them in that work by creating the right working conditions? Yes, we can!

This four-hour participatory course will introduce you to the structure and function of the soil sponge, whole systems landscape function, and inexpensive principles for land management that will help to build resilience in your community and region. These principles are already being used with success around the world.

This isn't about using heavy equipment to move soil around. This isn't about buying products to spray on your lawn. This is about understanding the work of other species and collaborating with natural systems. When you understand these principles, you'll know how to make simple, strategic land-management decisions that create the conditions for soils to naturally regenerate their healthy, resilient, spongy structure underground--and begin to accept, store, and filter rainwater.

Healthy soil acts like a sponge: it can soak up rain, store and filter water, maintain its structural integrity in the face of wind and water, and provide resilience to flooding, drought, and wildfires. Restoring healthy soil structure and function provides many interrelated benefits for farms, communities, ecosystems, and regional economies, such as:

Abundant clean water
Reduction of wildfire risk
Resilience to flood and drought
Healthier crops, animals, and people
Cooler air temperatures and cleaner air
Reduced conflicts over resources
Reduced erosion, dredging, and road repairs
Prevention of algae blooms and dead zones
Improved local economies
Increased biodiversity
Putting atmospheric carbon to work in creating the natural soil sponge infrastructure that supports all life on land
This course serves as a grounding in land systems theory and as a prerequisite for joining our participant-driven strategy sessions with leading teachers in the soil health movement.
---
Didi's Teaching Philosophy
Didi's facilitation style is specifically geared toward creating "communities of practice," working groups of closely-connected people with common goals. If you are committed to creating a world that works, and are ready to learn a new way of seeing landscapes, water, and people, then you are the right person to attend.
---
Details
Participants will gather on Zoom Video Conferencing for this interactive online class. You can join by computer, smart phone, iPhone, or even telephone. The class will be recorded and made available to course participants, along with additional materials to read and watch.

---
About our Course Pricing
At the Land and Leadership Initiative, we try to make our courses available to people from around the world, with widely varying incomes and life circumstances. This provides a richness in our courses that you won't find most other places. We think every person has something to offer in our discussions, and we know every one of you can become a leader in making the world a better place, when given the information and tools we offer.
Please consider what makes sense for you to pay, and please contact us if you need further financial assistance. Your choice could be based on a combination of factors:
What you can afford to pay
What you'd like to offer as a gift, to make it possible for others to participate
What seems fair as a market value for an online course
The value you and/or your community expect to get from this course
An investment in the development of new courses
A gesture of commitment towards the ongoing work of the instructor, and/or our overall Land and Leadership Initiative project.
If you need additional financial assistance or have any questions, please email me through my contact page by clicking here. You may also email me directly at [email protected]
Your Instructor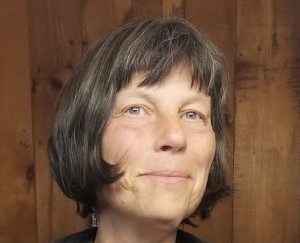 Didi Pershouse is the author of The Ecology of Care: Medicine, Agriculture, Money, and the Quiet Power of Human and Microbial Communities and Understanding Soil Health and Watershed Function. She is a contributing author for Health in the Anthropocene, Climate Change and Creation Care, and the Regenerative Economy Collaborative.
As the founder of the Center for Sustainable Medicine, she developed a practice and theoretical framework for systems-based ecological medicine—to restore health to people as well as the environmental and social systems around them. After 22 years of clinical work with patients, Pershouse now travels widely in North America and Europe as a speaker, teacher, and consultant.
Pershouse is a skilled facilitator, who brings people with diverging views together into effective working groups with common aims: improving soil health, public health, food and water security, and regional resilience through simple changes in land management. Both online and in-person, her participatory, inquiry-based workshops engage farmers and ranchers, policy makers, investors, and scientists in living-systems thinking and deep listening, to allow for emergent strategies. She was one of five speakers at the United Nations-FAO World Soil Day in 2017.

In 2018, she founded the Land and Leadership Initiative, and the "Can we Rehydrate California?" Initiative. She is currently a Planning Commissioner for her town, a member of the Vermont State appointed Payment For Ecosystem Services and Soil Health Working Group, a working member of the Northeast Healthy Soils Policy Working Group and is on the board of directors of the Soil Carbon Coalition and the Vermont Healthy Soils Coalition. She led a successful effort to conserve the Zebedee Headwaters Wetlands while serving as a Vermont Conservation Commissioner.
She is currently working on projects with the UN-FAO Farmer Field School program and the Climate Resilient Natural Farming Initiative in Andhra Pradesh, India (involving over 800,000 farmers). You can learn more about her work at www.didipershouse.com