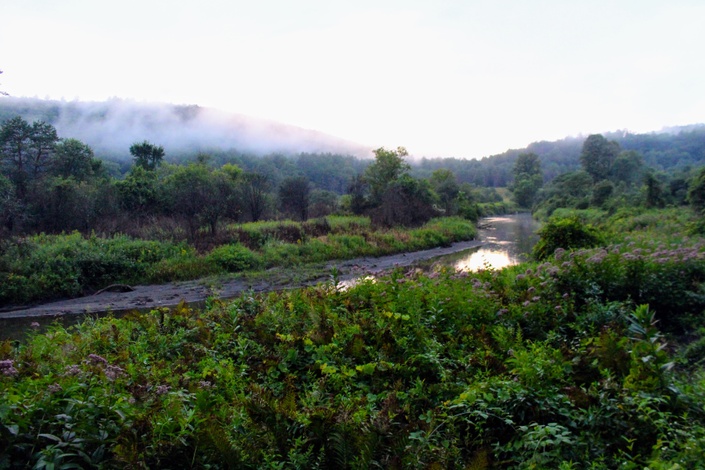 Climate Recovery and Resilience Through Land Management
How Nature Regulates the Climate and How We Can Help. Lewes, UK, February 6, 2023
Enroll in Course
Live workshop with Didi Pershouse at the Railway Land Wildlife Trust, Lewes, UK
February 6, 2023 10 AM to 4 PM

Join us for a unique opportunity to initiate regional working groups in the UK that can stabilize our local climates and landscapes by harnessing the natural properties and processes of water, plants, microbes, and the living matrix of a healthy "soil sponge". We have a rare chance to work in-person with Didi Pershouse: author, international educator, and leader in living systems approaches to climate mitigation and community resilience.
We will look at how plants, microbes, and healthy soils regulate local and global temperatures, cloud formation, rainfall, flooding and drought, and how human decisions help or hinder those processes. (Climate is more than just carbon! Effective local water cycling plays a huge role.)
Through a combination of discussions, observations, and slide presentations, you will learn the perspectives and approaches of the Land and Leadership Initiative that will help you create successful environmental improvement projects. This will be an immersive workshop, with lunch and time for networking.
Your Instructor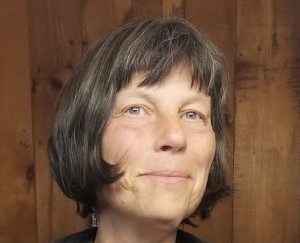 Didi Pershouse is the author of The Ecology of Care: Medicine, Agriculture, Money, and the Quiet Power of Human and Microbial Communities and Understanding Soil Health and Watershed Function. She is a contributing author for Health in the Anthropocene, Climate Change and Creation Care, and the Regenerative Economy Collaborative.
As the founder of the Center for Sustainable Medicine, she developed a practice and theoretical framework for systems-based ecological medicine—to restore health to people as well as the environmental and social systems around them. After 22 years of clinical work with patients, Pershouse now travels widely in North America and Europe as a speaker, teacher, and consultant.
Pershouse is a skilled facilitator, who brings people with diverging views together into effective working groups with common aims: improving soil health, public health, food and water security, and regional resilience through simple changes in land management. Both online and in-person, her participatory, inquiry-based workshops engage farmers and ranchers, policy makers, investors, and scientists in living-systems thinking and deep listening, to allow for emergent strategies. She was one of five speakers at the United Nations-FAO World Soil Day in 2017.

In 2018, she founded the Land and Leadership Initiative, and the "Can we Rehydrate California?" Initiative. She is currently a Planning Commissioner for her town, a member of the Vermont State appointed Payment For Ecosystem Services and Soil Health Working Group, a working member of the Northeast Healthy Soils Policy Working Group and is on the board of directors of the Soil Carbon Coalition and the Vermont Healthy Soils Coalition. She led a successful effort to conserve the Zebedee Headwaters Wetlands while serving as a Vermont Conservation Commissioner.
She is currently working on projects with the UN-FAO Farmer Field School program and the Climate Resilient Natural Farming Initiative in Andhra Pradesh, India (involving over 800,000 farmers). You can learn more about her work at www.didipershouse.com
Course Curriculum
THINGS YOU WILL WANT TO KNOW
Available in days
days after you enroll