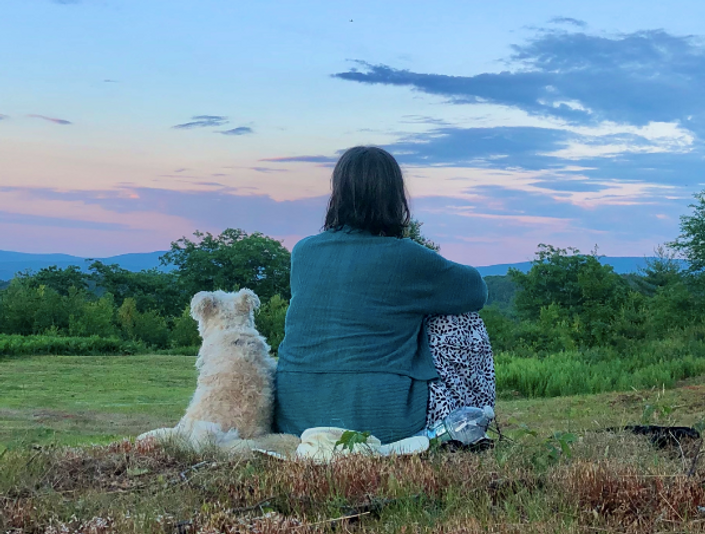 Clear Thinking in Challenging Times
Awakening Whole Body Intelligence Through Food, Farming, and Community, April 19-23, 2021
Enroll in Course
This course is part of our Leadership Development Series, and can be used as a foundation course to apply for membership in our ongoing Land and Leadership Development Community.

Clear Thinking in Challenging Times:
Awakening Whole Body Intelligence Through Food and Community
with Didi Pershouse, Author of The Ecology of Care
Monday-Friday, April 19 to 23rd, 2021
11 AM to 1 PM Eastern Daylight Time (New York)
Join me for a participatory online workshop on the impact of food, farming, and soil health on our collective intelligence and emotional health.
Can we farm our way to a clearer thinking society?
Can we awaken the microbiome in our soils and bellies to lessen the collective fear and discouragement in our communities?
What are the intelligences in nature that are essential to our own emotional and physical well being?
If food systems were working, how much of the mental health system would become unnecessary?
After a year of cooking and eating at home, many of us are finally starting to see our relationship to food--and getting a clearer picture of how food and food systems impact our physical health and clarity of mind. We are also learning how our ability to think clearly is affected by the people around us, and the interactions we have (or don't have, during a pandemic.
This discussion course will look at various intelligences at work within us and around us, and how each of these intelligences influences our own capacity for clear thinking and continual learning and development. These intelligences include the life cycles of the plants and animals we eat, the biological workforce in the landscapes where our food is grown, membranes and microbiomes, our own cravings and desires, and the communities we engage with. We will explore how to create conditions that sharpen the capacity of each of these aspects to contribute to the whole, rather than letting our collective intelligence be fragmented and degraded by extractive approaches to human health and land management.

We will use a living systems approach to learning: deep discussion, our own lived experiences, and framework thinking.

These weeklong deep dive courses attract an international group of people and create lasting connections for ongoing projects.

Here are some of the topics we will cover:

The Innate Intelligence of Life and Land
- How do soil microbes, grazing animals, gut microbes, and other life around us provide a series of membranes and filters to sort out what to keep and what to leave behind, what's needed when, and how much? What sorts of farming strategies bring out the intelligence and resilience of the life in the land?

Discerning What You Need
- What can you do to awaken your own body's intelligence around food, including your ability to discern what your body actually needs, and when, and how much? Do food needs change from week to week, seasonally? How do you know whether to trust a craving? What can we do in our communities that will help to awaken people's internal wisdom about food?

The Four Paradigms of Mental and Physical Health
- What are the belief systems that we carry within us about mental and physical health? Do we believe that the mind is capable of continual development? How do various paradigms--from extractive to regenerative--play out in our lives, our economies, communities and ecosystems? Why does the health care system and mental health system pay so little attention to food?

Principles for Healthy Microbiomes in our Bodies and Landscapes
- How has our view of "germs" changed our ability to think clearly and form close relationships? What is the role of a healthy microbiome in your body and in the land around you? What are the basic principles of microbiome health?

New Strategies for Clearer Thinking Communities
- How do you harness the conflicting energies in the community around you toward a shared aim and higher purpose? How do our relationships affect our ability to think clearly, and what can we do to grow trusted communities of practice?
---
My teaching style is specifically geared toward creating long-term working groups of diverse people with common aims: clean water and abundant nourishing food for all of life; healthy, safe and resilient communities; thriving ecosystems and economies; and purposeful lives.
Our community of practice brings together experience and perspectives from around the world--in our courses, our ongoing Google discussion group, our annual conference, and our strategic innovation groups.
SPACE IS LIMITED in order to facilitate small group discussions, so if you are interested please do sign up soon.

Participants will gather on Zoom Video Conferencing for these interactive online classes. You can join by computer, smartphone, iPhone, or even telephone. Recordings will be available if you miss a class.

Discussion will continue via our private google group: this is a great way to deepen connections with people working on regenerative projects around the world, learn from each other's wisdom and experience, share resources, and dive into more detail on specific questions.

*PLEASE NOTE: A few spots in every course are reserved for participants who need to pay less or cannot otherwise afford to attend. Please do contact us if this is you, and fill out this short financial assistance form. (Don't worry, it's pretty simple.) We are particularly interested in saving spots for farmers, and for people from the Global South.

If you have any questions, or have trouble enrolling, please email me at [email protected]

NOTE: BE SURE TO DOUBLE CHECK YOUR EMAIL ADDRESS WHEN ENROLLING. IF YOU PUT THE WRONG ONE, WE WILL NOT BE ABLE TO CONTACT YOU WITH COURSE INFORMATION!
Your Instructor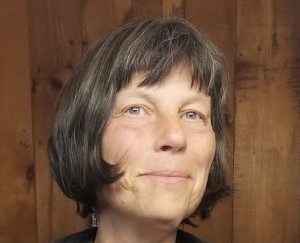 Didi Pershouse is the author of The Ecology of Care: Medicine, Agriculture, Money, and the Quiet Power of Human and Microbial Communities and Understanding Soil Health and Watershed Function. She is a contributing author for Health in the Anthropocene, Climate Change and Creation Care, and the Regenerative Economy Collaborative.
As the founder of the Center for Sustainable Medicine, she developed a practice and theoretical framework for systems-based ecological medicine—to restore health to people as well as the environmental and social systems around them. After 22 years of clinical work with patients, Pershouse now travels widely in North America and Europe as a speaker, teacher, and consultant.
Pershouse is a skilled facilitator, who brings people with diverging views together into effective working groups with common aims: improving soil health, public health, food and water security, and regional resilience through simple changes in land management. Both online and in-person, her participatory, inquiry-based workshops engage farmers and ranchers, policy makers, investors, and scientists in living-systems thinking and deep listening, to allow for emergent strategies. She was one of five speakers at the United Nations-FAO World Soil Day in 2017.

In 2018, she founded the Land and Leadership Initiative, and the "Can we Rehydrate California?" Initiative. She is currently a Planning Commissioner for her town, a member of the Vermont State appointed Payment For Ecosystem Services and Soil Health Working Group, a working member of the Northeast Healthy Soils Policy Working Group and is on the board of directors of the Soil Carbon Coalition and the Vermont Healthy Soils Coalition. She led a successful effort to conserve the Zebedee Headwaters Wetlands while serving as a Vermont Conservation Commissioner.
She is currently working on projects with the UN-FAO Farmer Field School program and the Climate Resilient Natural Farming Initiative in Andhra Pradesh, India (involving over 800,000 farmers). You can learn more about her work at www.didipershouse.com
Course Curriculum
WELCOME
Available in days
days after you enroll
Watch the Recordings
Available in days
days after you enroll